Sunday 2 August 2020 – 2:30 to 6pm
We know Primrose Hill is teeming with creative people! We look forward to helping you show the work you have been doing during the long months of lockdown to the community.
So if you are a painter, craftsperson, photographer, potter – any kind of artist, you are welcome to join in the Primrose Hill Art Trail.
Just work out a place to show off your creation which can be seen from the street. This could be your own front window or railings, another person's house, or a public window such as a shop, café or pub.
The community centre ground floor windows will be available, and there will be a display board just outside the library. Ring 0207 586 8327 to book a space. We shall be working on advice for ways to hang and show off your works to the best advantage.
We shall publicise the trail via local networks and in local papers, so connoisseurs can download the Google map with 'pins' indicating the location and linking to more information for each artist and work.
This is not a selling event itself, but we hope that professional artists may receive enquiries through their websites, or indeed face to face if they want to be around to interact with the public. We shall have a different colour pin for professional artists.
Artist Registration
If you would like to participate in showing your work on the Art Trail, please leave your details below.
ARTIST REGISTRATION HAS NOW CLOSED. (30 July 2020)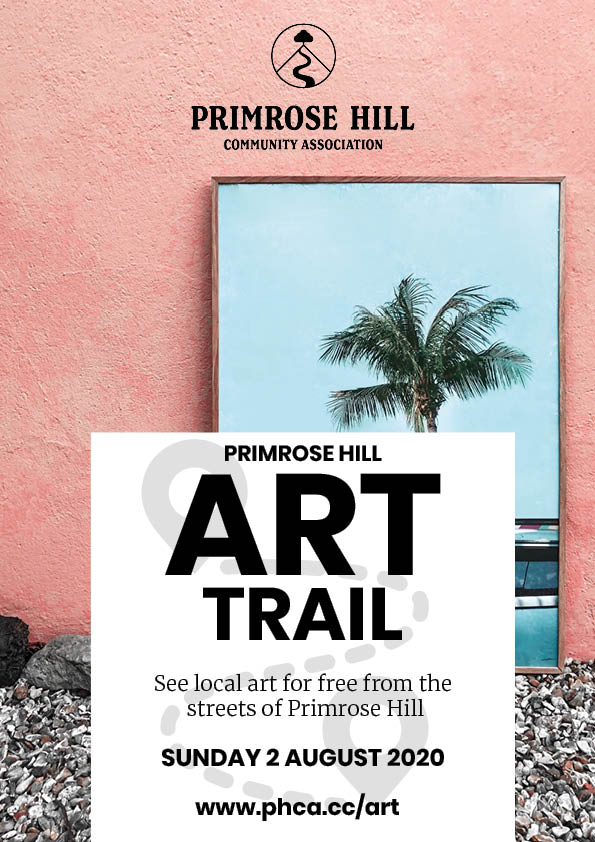 ---
Last Updated on 30th July 2020 by Jason