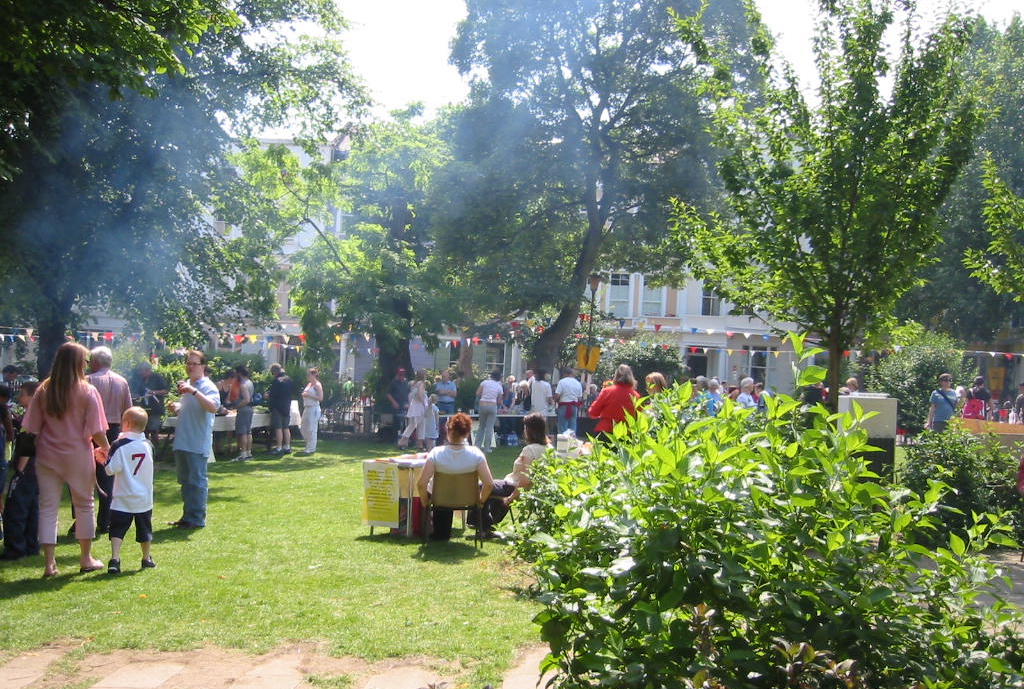 Date/Time
Date(s) - 05/06/2022
2:00 pm - 5:00 pm
The Primrose Hill Community Association is organising a Royal Garden Party in Chalcot Square during the 4-day Jubilee bank holiday this summer to mark the 70 years reign of the Queen.
Join us in Chalcot Square on the afternoon of Sunday 5th June.
We shall have music, tea, cake, cucumber sandwiches and Pimms plus children's activities. All are welcome, dressed for royalty with hats or to come as you are!
If you want to help do get in touch.
Like to run your own street party?
If you want to hold a party in your own street, there are lots of resources on the Eden Project's Big Jubilee Lunch, to bring people together and encourage them to actively engage with one another and the places where they live.
See more on their website.
We may be able to lend tables and chairs.
You will also need to contact Camden Council for street closures.
---
Last Updated on 17th May 2022 by Dominique
Location
Chalcot Square, Primrose Hill
Categories