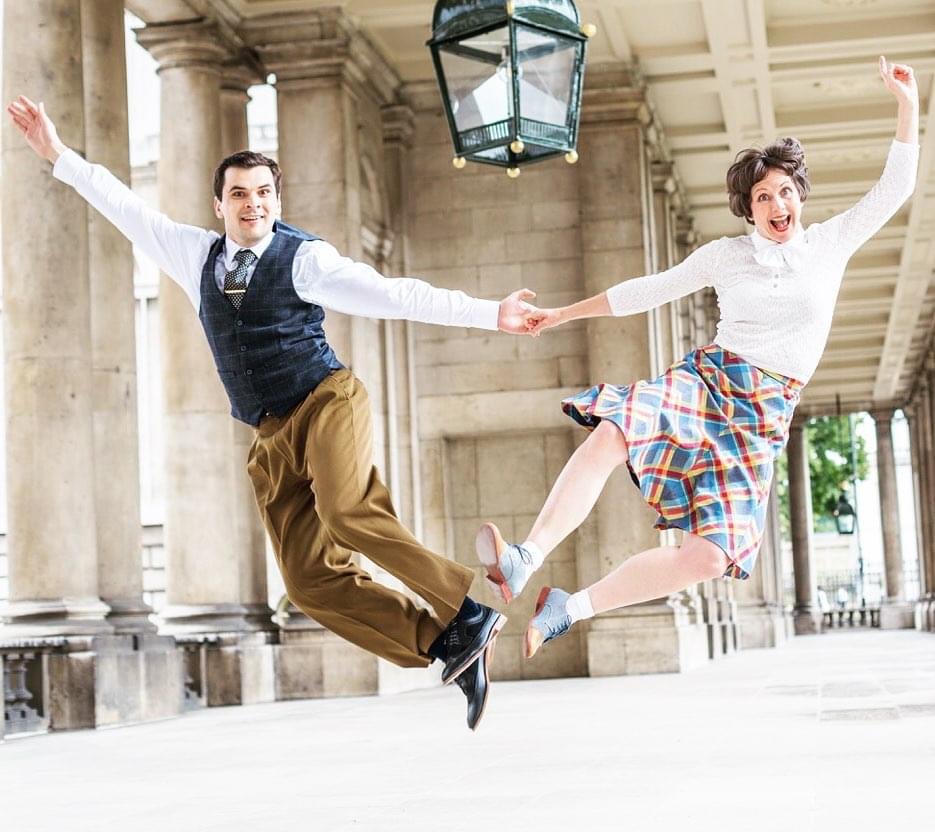 Learn to dance in Primrose Hill with this new weekly drop-in classes in 1930s swing dance 'Collegiate Shag'
No partner or experience is necessary – just rock up & dance!
The "Collegiate Shag" was the most popular swing dance of 1920s America, and is experiencing a worldwide resurgence as people discover the buzz of fast dancing. We love it so much that we've been running weekly classes since 2013!
The dance has a nice smooth learning curve, so each week we start from the basics before adding moves. Things get aerobic, so join in for one or two hours as suits – all we ask is that you come early so you're ready to warm up and dance.
Alongside simple instruction, each week we look at the music and musicians that inspired the original African American Shag dancers – and each week we end the evening with refreshments and chat at a nearby pub so we can get to know one another.
Shag is a partnered dance, but you don't need to bring anyone – just roll up and rock out! The dance is quite aerobic, so please bring flexible flat-soled shoes for your comfort. Water and WCs are available in the venue. We generally rotate partners, but the option not to do so remains in place for the comfort of students.
6:45 pm: Arrival + changing
7-8 pm: Intro & first hour
8-9 pm: Second hour & recap
Then it's off to the pub for refreshments and chat.
All info at www.shag-pile.com
Email: [email protected] | Telephone: 07876568485
Facebook: facebook.com/LondonShagPile
Instagram: instagram.com/shag.pile
---
Last Updated on 29th March 2023 by Dominique