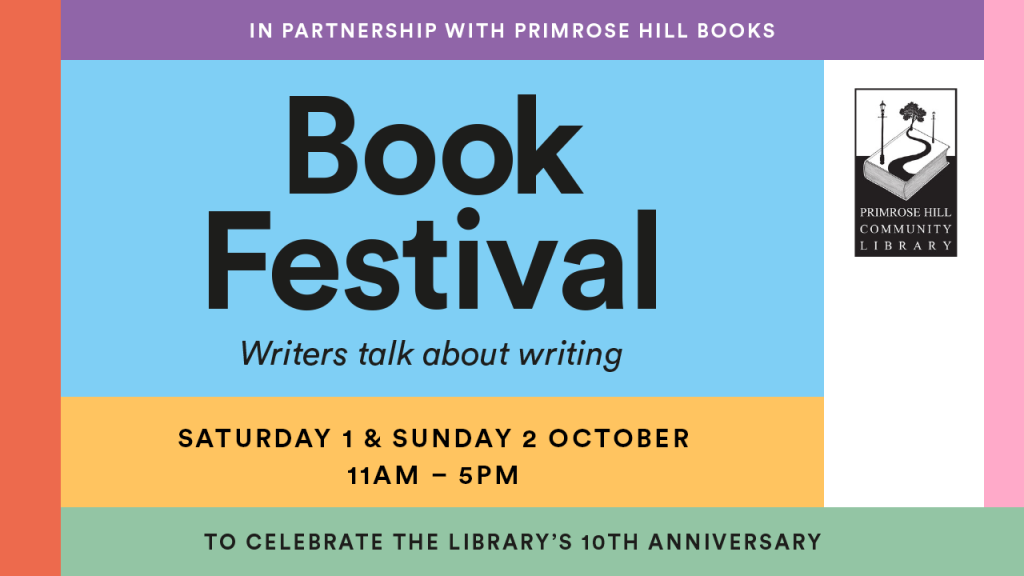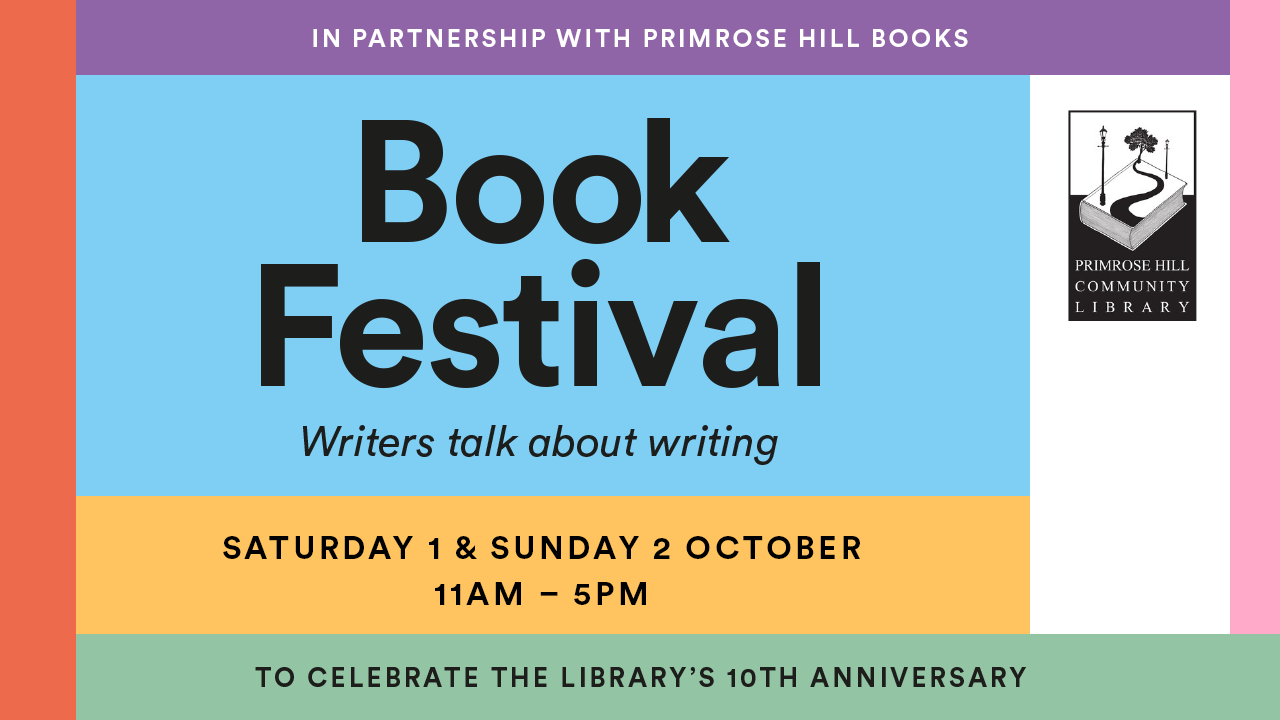 Writers talk about writing
Saturday 1 & Sunday 2 October. 11am to 5pm
Primrose Hill Community Library, 14 Sharpleshall Street, London NW1 8YN
To Celebrate the Library's 10th Anniversary
In partnership with Primrose Hill Books
Twelve authors will talk, read, be interviewed, air their memories and delight audiences at the Library in one-hour sessions on both days.
Saturday 1 October
Sunday 2 October
Book Tickets Online
Online booking will close at 10:30 am on Friday 30 September
Please select and purchase tickets for the talks you wish to attend below. £5 for each event, kid go free (14 years and under).
---
If you were unable to buy tickets for any event in the Primrose Hill Community Library Book Festival and still want to be at that talk, can we suggest that you come along on the day. We may be able to sell tickets on the day, at the last minute before a session, if people who bought tickets do not show up.
---
Last Updated on 29th September 2022 by Jason