Bid to see Channel 4 News Being Made with Jon Snow
⇒ To  bid for this please come to the Primrose Hill Getaway Gala Auction on Tuesday 25 September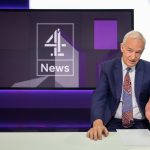 A visit for FOUR people to watch final preparations for, and live transmission of CHANNEL FOUR NEWS on a night of their choice – Mondays to Thursdays … valid for 6 months.
The successful bidder will sit in the control Room behind the Director who will be driving the show. The studios are at ITN 200 Grays Inn Road WC1X 8XZ
A very generous bidder will also get dinner with Jon afterwards!
[maxbutton id="5″ ]
---
Last Updated on 11th September 2018 by Jason