Remember when the only way we could meet up was on our daily exercise? Since the centre was closed earlier this year, Primrose Hill Community Association (PHCA) started a weekly walk for people to stroll together, a chance for locals to socialise safely and get to know each other.
At first we just did social walks into Regents Park, but in May we did a Blue Plaque walk, with four regulars doing some research and talking about musician and Proms-founder Henry Wood, pioneering botanist Agnes Arber and Indian jurist and campaigner for the untouchables B R Ambedkar.
---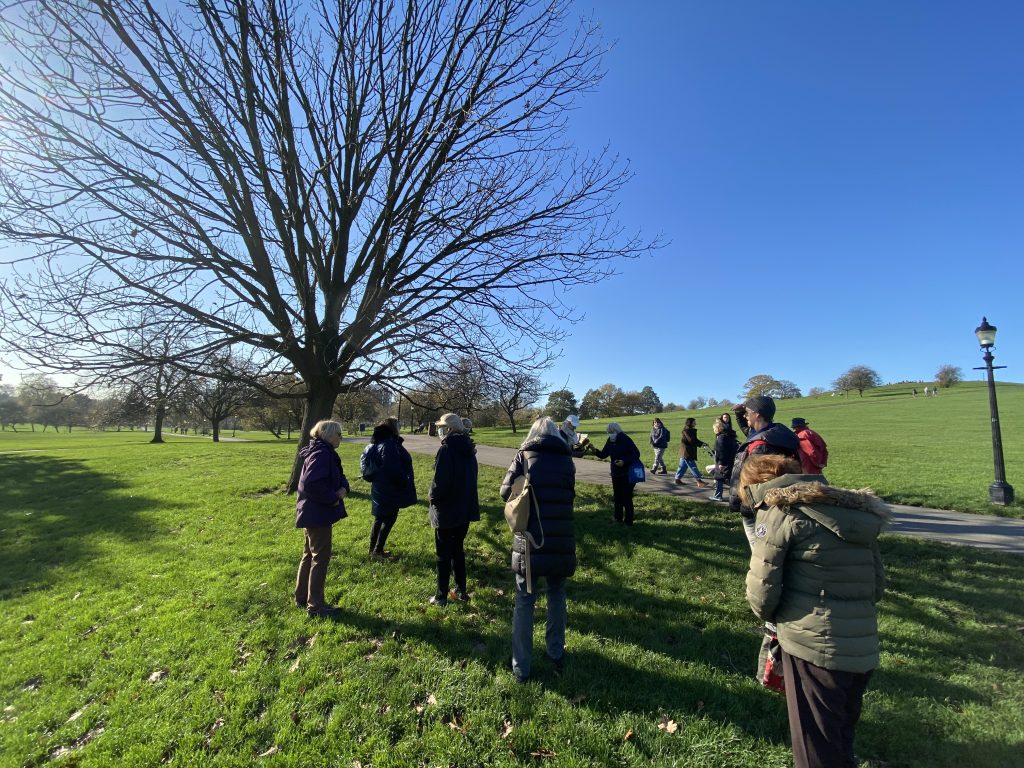 So now a couple of times a month we'll have a theme for the walk. We have done all the plaques in our patch and some further, plus other famous residents such as notorious actress Tallulah Bankhead. We have also had several walks on local flora and fauna—some led by the wonderful Mission Invertebrate project in Regents Park.
Comments from our regulars:
I really enjoyed the walk in Primrose Hill about trees and their parasites last November.
The walk around the haunts of the early 20th century 'Camden Town Group' of artists was excellent!
I had never been in to some of the places on the 'Hidden Primrose Hill' walk, though I have lived here for over 20 years!
I always feel better for getting out and having a chat to other people.
We'd like to thank everyone who has come along to one of our walks this year, and we look forward to seeing you in the next!
Please feel free to come along, we usually meet by the entrance on the corner of Primrose Hill Road and Regents Park Road on a Wednesday at 10.30 am, but we encourage you to check online or get in touch to confirm details. Newcomers are always welcome!
---
Last Updated on 16th December 2021 by Dominique