Local choir Fellows Singers are holding a New Year Concert to fundraise for our Wellbeing Café on Saturday 14 January 2023 at 5pm at St Saviour's Church, Eton Road, NW3 4SQ.
They will be performing music by Haydn, Morley, Tavener, Britten, Mozart, Vivaldi, Sting and other favourites in new arrangements.
Admission is free but there will be a collection.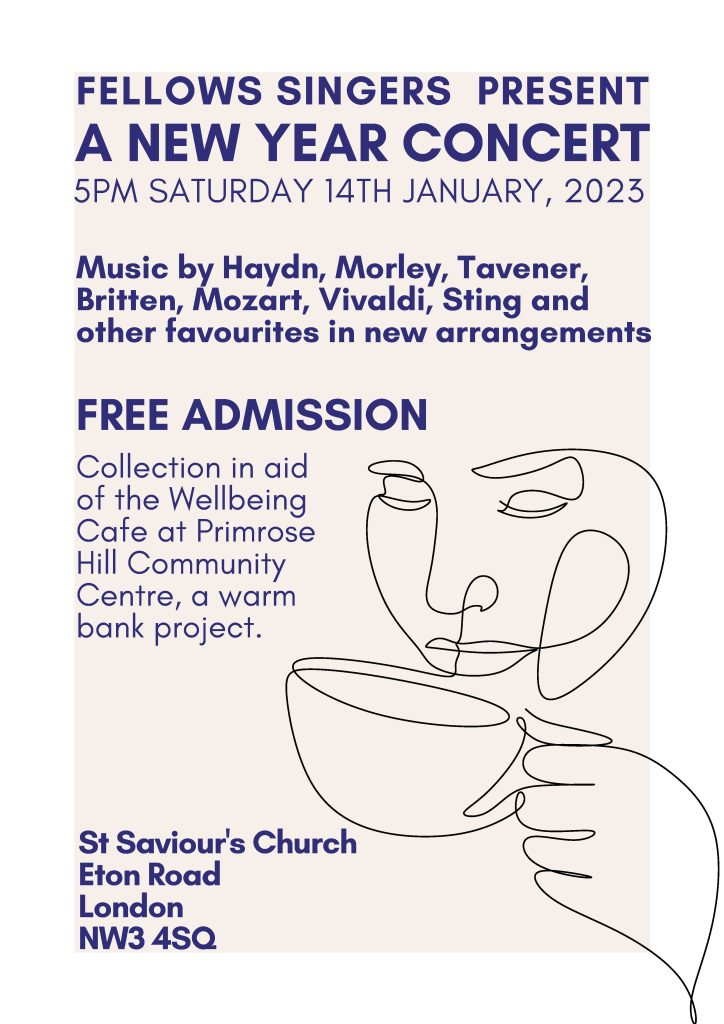 https://www.stsaviourhampstead.org.uk/whats-on/new-year-concert/
---
Last Updated on 28th November 2022 by Jason