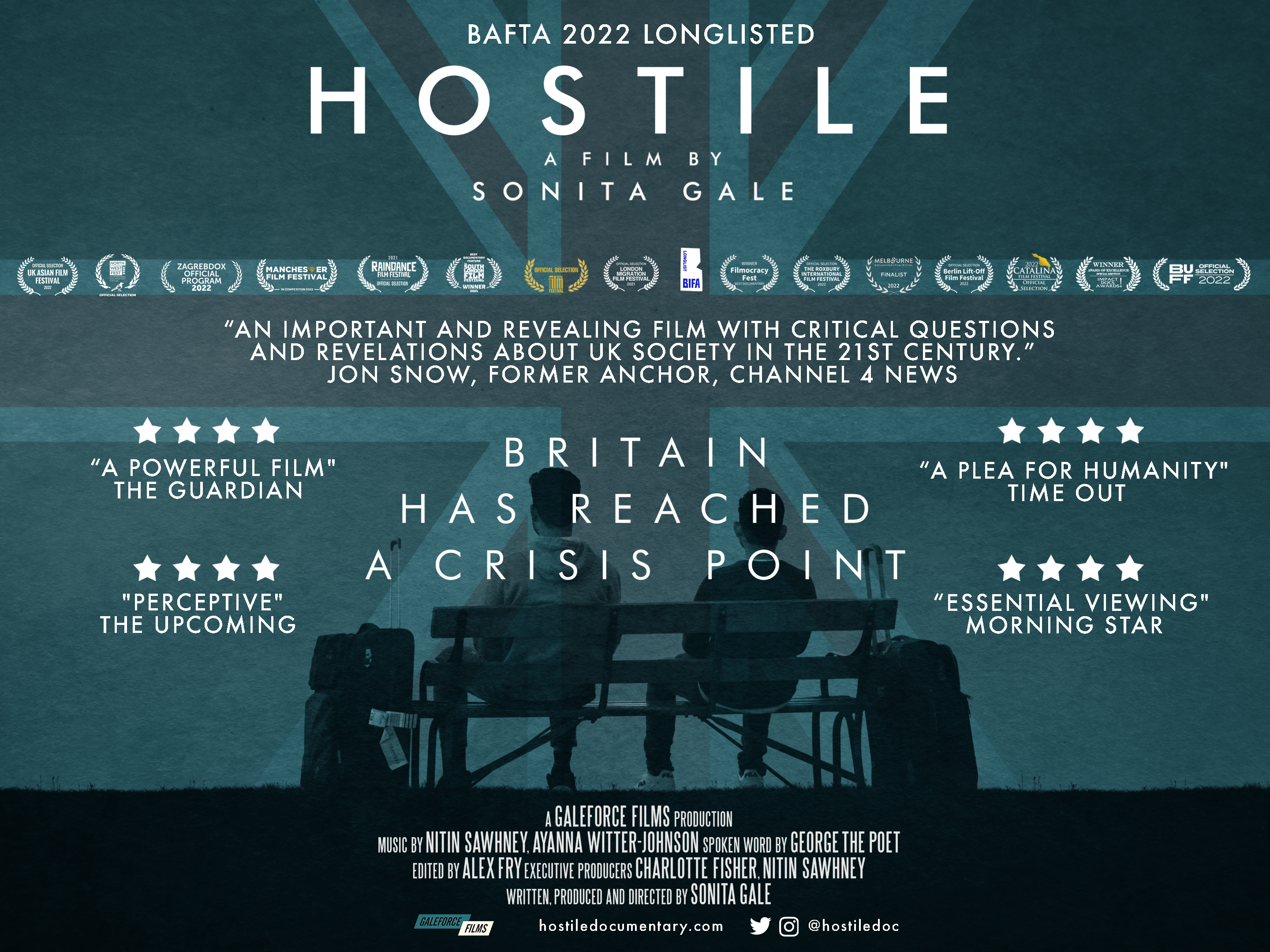 Hostile is a feature-length documentary focusing on the UK's complicated relationship with its migrant communities. The screening will be followed by a Q&A, with Andrew Feinstein speaking to the director Sonita Gale. The event is free but we do ask that you register below as spaces will be limited and, if you're able to, make a donation so we can keep on putting on events such as this one for the community.
Registration for this event is now closed as we have reached capacity.
---
Told through the stories of four participants from Black and Asian backgrounds, the film reveals the impact of the evolving 'hostile environment'— a term used by the UK government in 2012 to illustrate the atmosphere they wanted to create for migrants, with the intention of provoking them to leave of their own accord. Hostile explores how the lives of international students, members of the Windrush generation and so-called 'Highly-Skilled Migrants' have been affected. After decades of hostile immigration policies, Britain has reached a crisis point. With Brexit, the Points Based Immigration System and the Nationality and Borders Bill taking effect, the film asks: once the 'hostile environment' has targeted all migrants, who will it extend to next?
Alongside the harrowing stories of those affected by the hostile environment are the views of academics, politicians, and NHS workers. We hear from MPs Zarah Sultana and Stephen Timms, alongside academics Patrick Vernon, Gargi Bhattacharyya, Jeevun Sandher, Michael Bankole, Brad Evans and Maya Goodfellow, experts who provide historical context on the Hostile Environment, as well as NHS medics like Zana Khan and Dave Carr.
---
Last Updated on 20th September 2022 by Dominique