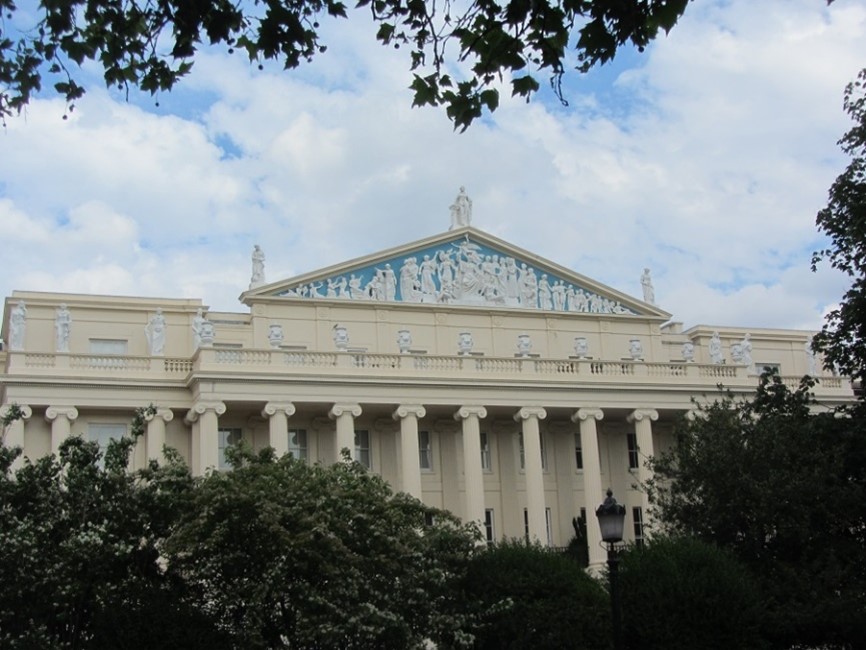 We are still walking, whatever the weather—every Thursday, meeting at 10.30 am by the gate on the corner of Primrose Hill Road and Regents Park Road.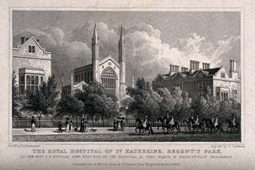 Sometimes we just do a social walk into Regents Park, and sometimes someone leads us in discovering more about our neighbourhood and its history.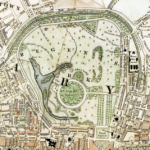 This week will see the most beautiful Nash Terraces on the Outer Circle and their gardens as well as St Katharine's Danish Church. We will take a look at the medicinal gardens of the Royal College of Physicians and hear about Prince Regent's grand scheme to make London the most magnificent city in Europe. We will look at how the buildings, gardens and open spaces of Regent's Park act to enhance our lives. Late April is a grand time to see the gardens and terraces of Regent's Park when so much new growth is coming to life.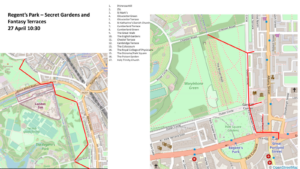 The walk ends at Great Portland Street station.
Registration is not necessary, just turn up…
… but if you would like to receive our weekly email about local events please leave your email address below:
---
Last Updated on 19th April 2023 by Dominique