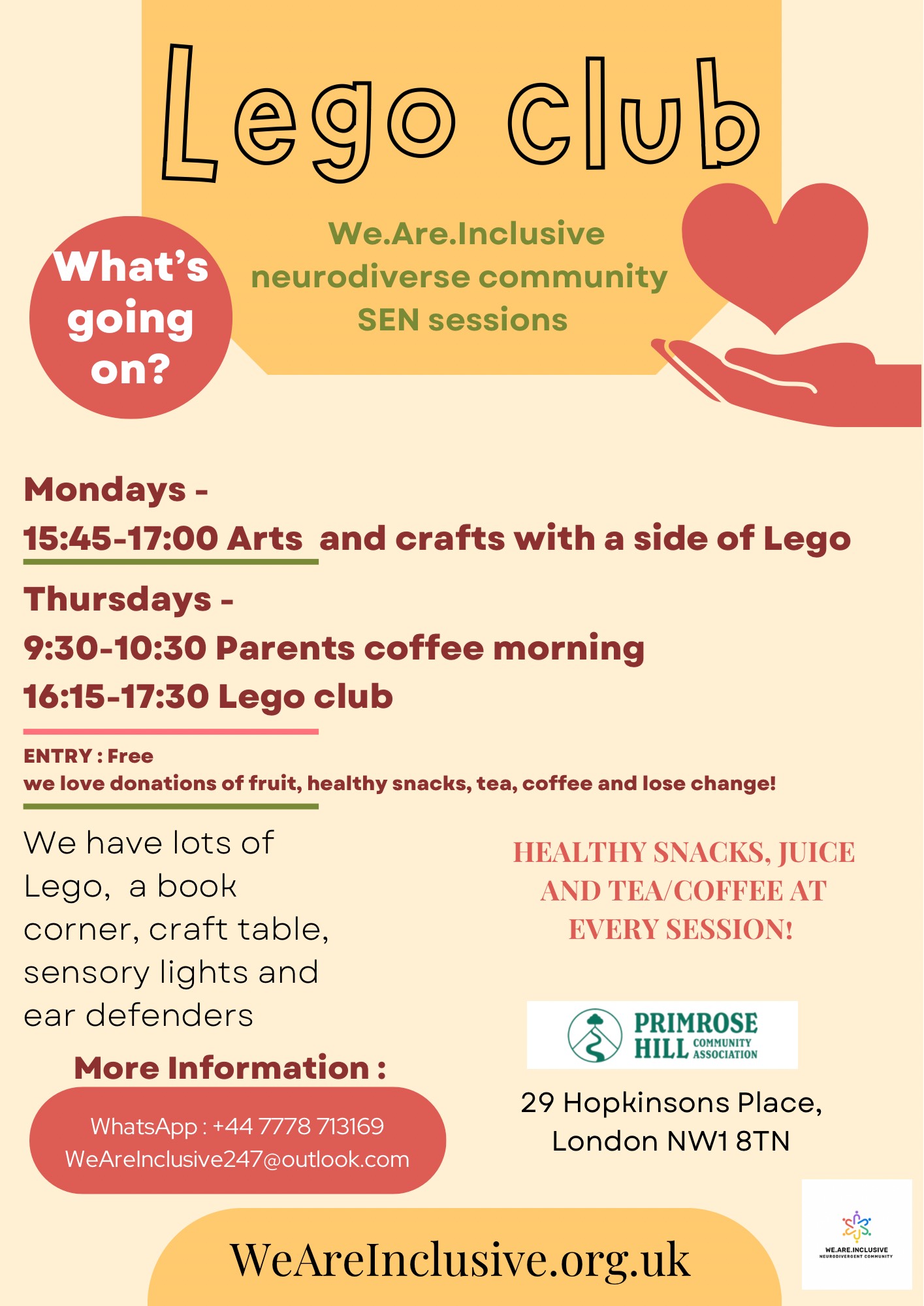 Creating space for neurodivergent children to thrive, socialise and learn.
After school club where everyone is welcome and neurodivergent children can be their happy wonderful vocal selves. A safe space to come together and learn life skills, focusing on communication, turn-taking, sharing and developing their strengths. Our club is inclusive and will promote the wonders of neurodivergence whilst also sharing the struggles and guiding support and coping strategies.
No need to book, just drop-in.
The aim of We Are Inclusive is to help neurodivergent children learn how to regulate themselves and socialise with their peers. Many neurodivergents have trouble understanding social situations and communication, particularly with their peers. We aim to promote positive relationships and interactions while proactively intervening and correcting inappropriate behaviours.
We are not professionals nor do we claim to be, we are simply parents with experience.
Code of conduct
Parents must attend.
Children should be supervised at all times.
We Are Inclusive does not take responsibility for children putting things in their mouth.
Children are free to express themselves, be loud and be happy in whatever way they can.
We have ear defenders and other sensory aides to support meltdowns. We expect meltdowns.
Children must not be physically or verbally aggressive unsupervised or without adult intervention.
Everyone attending must be understanding and compassionate towards all children attending.
By being here you are willing to learn about neurodiversity.
Everyone must adhere to our safeguarding policy as well as this code of conduct otherwise will be politely asked to leave.
Find out more at weareinclusive.org.uk.
We Are Inclusive also run an Art Club on Monday afternoons.
---
Last Updated on 10th November 2023 by Dominique