Wednesday, 25 November 7pm to 8pm
"William Blake and Primrose Hill" An Illustrated presentation.
"I have conversed with the Spiritual Sun – I saw him on Primrose Hill" WILLIAM BLAKE
On the occasion of Blake's birthday on the 28 November the talk explores Poet, Artist and Prophet William Blake's connection to and the role he envisioned for Primrose Hill in the future transformation of mankind.
Presentation by Catherine Kelly, Founder and Artistic Director of the William Blake Fellowship – and local resident. Catherine, a Theatre Director, Speaker and Educationalist has created and produced live events and workshops based on Blake's work. With fellow Trustees of the Blake Society she was involved in the drive to mark Blake's resting place, which had been lost for over a century, with a commemorative stone, at Bunhill Fields Burial Ground, Islington. She supports the fundraising appeal to mark the resting place of Blake's 'angel', wife, manager and soulmate, Catherine Blake, also at Bunhill.
Featured Guest Artists:
Tim Bruce, Narrator
Vimala Rowe, Vocalist
John Etheridge, Musician
Please register below to attend, you will be then sent a link to the join the online talk.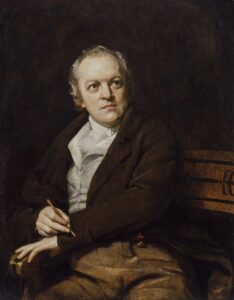 ---
Last Updated on 25th November 2020 by Jason