On 27 November there was a public consultation for the upcoming shoot of a Maggie Smith scene on Regent's Park Road, for the feature film A Boy Called Christmas. 
The date of the shoot is Tuesday 28 January, and the bulk of the parking restrictions will be on that day only. I have attached a filming schedule which has on it the names and phone numbers of the two location managers and Camden Film Office should you need any further information. Also attached is the map of the parking restrictions on the day of the shoot, and also a computer-generated street scene of Regent's Park Road of how they hope it will look.
Please contact Mick at the Community Centre office if you have any questions.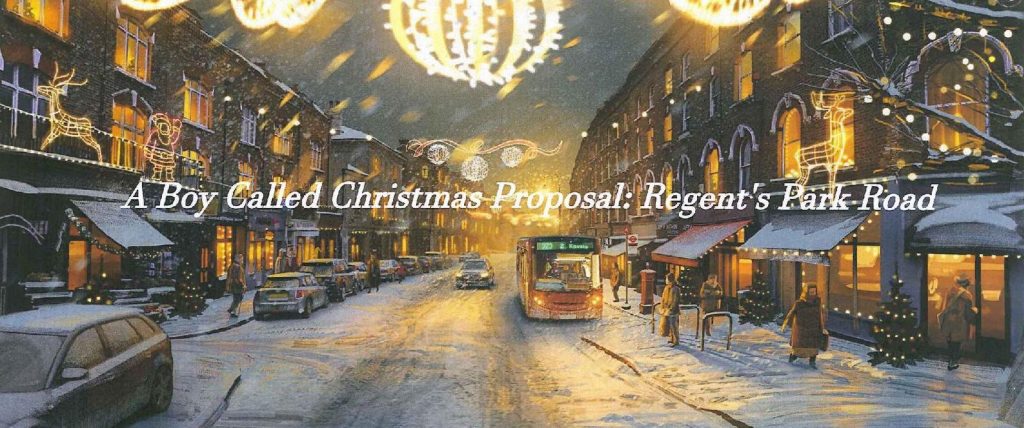 https://www.imdb.com/title/tt10187208/
---
Last Updated on 1st December 2019 by Jason